What is an Appraisal?
An appraisal is an expert opinion of the value of a piece of property. The value usually sought is the property's market value.
The preparation of a real estate appraisal involves research and in-depth knowledge of market areas; analysis of information applicable to the property being appraised; and the experience, knowledge and professional judgement of the appraiser.
Market information and information specific to a property is collected and analyzed to develop opinions of value. The information and opinion of value is compiled into a detailed report that is given to the end user.
Reasons for performing a real property appraisal are varied. They are usually required whenever real property is sold, mortgaged, taxed, insured, or developed. Appraisals can be prepared to determine: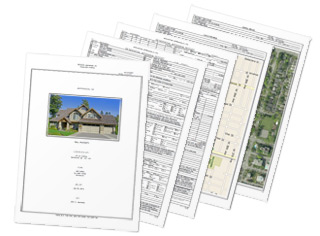 value for mortgage or lending purposes
value of property being bought or sold
future value of property being built
value to assist in investment decisions
value to measure property tax assessments and other taxes
verification of damage claims resulting from fire, rain, hail, windstorms and other disasters
value of property to determine compensation where property is to be expropriated
value of property involved in litigation