Why Hire an Appraiser?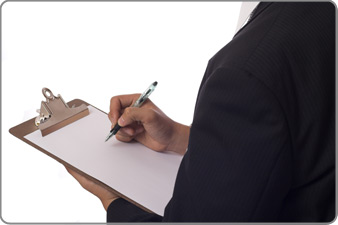 Real Estate is probably a homeowner's biggest single investment. Real estate can also be a large liability for investors and lenders. Getting an objective, impartial and unbiased opinions about the value of your real property provides the best security of your investment. Appraisers can assist in ensuring that decisions made by loan applicants, buyers, sellers, lenders, investors, government agencies, corporations, businesses, the courts, and others are based on information provided by well-informed, well-educated, impartial real estate appraisal professionals.
Real estate appraisers understand the nuances of the complex and ever-changing real estate market. Appraisers assemble a series of facts, statistics, and other information regarding specific properties and analyze this data before developing opinions of value.
Only a qualified appraiser should be commissioned to perform an appraisal on real estate. The Appraisal Institute of Canada (AIC) is the premier real property valuation association in Canada. It grants the distinguished Canadian Residential Appraiser (CRA) to those who have proceeded through their rigorous education, experience and examination requirements. All our appraisers have received the CRA designation from the AIC and adhere to their professional standards known as the Canadian Uniform Standards of Professional Appraisal Practice (CUSPAP).

Below are 10 other reasons to use a Professional Appraiser:
10 Reasons to Use a Professional Appraiser
Independent, Objective Valuation.

The CRA appraiser is required to provide a completely objective opinion of value, independent of any other business interest.



Solid Professional Training.

Institute designations are earned, not awarded, after a rigorous program of educational courses, the majority of which are university-level.



Proven Valuation Experience.

Institute designated members earn their designation after demonstrated, supervised appraisal experience in the market.



Career Commitment.

Appraisers with Institute designations are committed to a career in the appraisal profession. It's not just a sideline.



Ongoing Professional Development.

The Institute has a program of mandatory recertification of its designations - that means members are current and prepared.



Self-Regulation.

There is no legislation in British Columbia governing the practice of real estate appraisal. The Appraisal Institute governs its members through a strict Code of Ethics and Standards of Professional Practice. It's a code with teeth - members who do not follow the rules are disciplined up to and including expulsion.



Ongoing Partnership with Lenders.

The Appraisal Institute regularly meets with representatives from Canada's lenders and bodies such as the Canada Deposit Insurance Corporation and CMHC to discuss industry concerns.



Public Interest.

The Appraisal Institute is committed to protecting the public interest; that's why programs such as the Liability Insurance have been developed.



Universal Acceptability.

Appraisals done by designated Institute members are accepted not only by Canadian lenders but also by judicial and regulatory bodies, for purposes of divorce and arbitration among others.



A History of Commitment.

Appraisal Institute designations represent more than 50 years of commitment to real estate appraisal as a profession.