Port Coquitlam Appraisals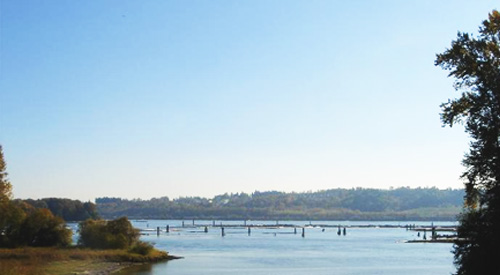 Accustar is proud to offer its residential real estate appraisal services for properties in the City of Port Coquitlam. Accustar appraisers have comprehensive knowledge of Port Coquitlam properties and market trends in the area.
About Port Coquitlam
European settlers began farming beside the Pitt River in 1859. Its access to the Pitt and Fraser Rivers, proximity to Vancouver and the availability of level land for workshops and yards attracted the Canadian Pacific Railway Company, which moved its freight operations to the site of Port Coquitlam from Vancouver in 1911. Port Coquitlam and its residents incorporated as a municipality in 1913. Prior to the Second World War most of the population was involved in railway work or was employed by Essondale Provincial Mental Hospital. In 1952, a number of industries moved in, including the Macro Division of Kennametal Incorporated, Esco Steel, Scott Poultry and Ellett Copper and Brass.
Port Coquitlam was originally mostly farmland; however, because of the densification and expansion of Vancouver, it has now become mostly suburban housing, especially in the northern and southwestern areas of the city.
Port Coquitlam displays a mix of single family homes, low rise apartment units and townhomes as well as agricultural farms. Industrial development, including metal fabrication, high technology industries, and transportation has continued to grow in areas like Davies Industrial Park, the Mary Hill Industrial Estate and Meridian Industrial Park.
Visit the
City of Port Coquitlam's
website.