Pitt Meadows Appraisals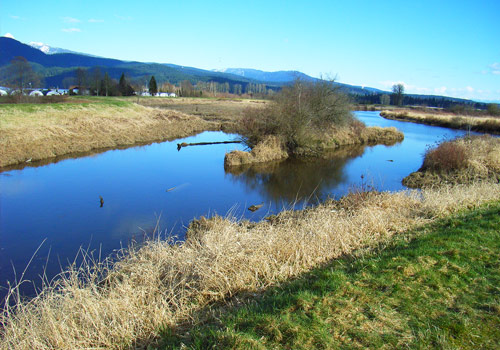 Accustar is proud to offer its residential real estate appraisal services for properties in the City of Pitt Meadows. Accustar appraisers have comprehensive knowledge of Pitt Meadows properties and market trends in the area.
About Pitt Meadows
The Municipality takes its name from the Pitt River and Pitt Lake, which were possibly named after former British Prime Minister William Pitt. The area was first explored by Europeans in 1874 by James McMillan. Settlement of the area, that was originally known as Bonson's Landing, followed in the 1870's. Pitt Meadows was originally incorporated with Maple Ridge in 1874. However, residents of Pitt Meadows petitioned for removal from the District of Maple Ridge in 1892. It reverted to an unorganized territory until it was separately incorporated in 1914.
Pitt Meadows is largely a flood plain town, sandwiched between the Pitt River on the west and Maple Ridge on the east. To the north, Pitt Lake is the largest fresh water tidal lake in the world, connected by the Pitt River to the Fraser River, which is the southern boundary of Pitt Meadows. The Pitt River flows backwards at high tide and has created a delta where it joins the lake. The northern sector of the flood plain, closest to Pitt Lake, is largely a peat bog including a large wildlife refuge.
Over 80% of the land area in Pitt Meadows is designated as part of the Agricultural Land Reserve. Housing in Pitt Meadows primarily consists of single family detached homes although it does consist of some low rise apartment units and townhomes. Retail stores and other commercial services are concentrated in urban centre off the Lougheed Highway.
Visit the
City of Pitt Meadows's
website.