Mission Appraisals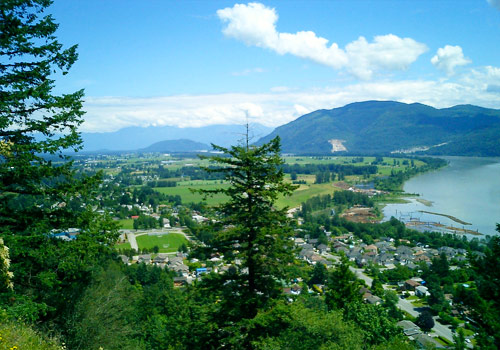 Accustar is proud to offer its residential real estate appraisal services for properties in the District of Mission. Accustar appraisers have comprehensive knowledge of Mission properties and market trends in the area.
About Mission
Shortly after the Fraser River Gold Rush that led to the founding of British Columbia in 1858, Catholic priests, known as the Oblates of Mary Immaculate, began settling the area now known as Mission. In 1862, one of these French Oblate Priests, Leon Fouquet, founded the first residential school for aboriginal people in BC known as St. Mary's Mission. In the mid 1880′s, establishment of railway facilities focused attention on Mission. The area began to grow when the town's now core commercial properties and residential streets were auctioned off at the "Great Land Sale" of 1891. The area from the Stave River to Hatzic Lake was first incorporated in 1892 as the Municipality of Mission. In 1922 the "Village of Mission" was incorporated, which became the "Town of Mission" in 1957. In 1969, the Town of Mission and the Municipality of Mission amalgamated to become the current "District of Mission". The name Mission was chosen due to the site's proximity to the historic St. Mary's Mission.
Surrounded by coastal mountains, and containing sprawling farmland, Mission lies in the heart of the Fraser Valley. It is situated on the north bank of the Fraser River overlooking the City of Abbotsford. The surrounding hills, lakes, rivers and streams offer an array of opportunities for outdoor enthusiasts.
Mission is a community that has a balance of residential, commercial, and industrial land uses, amongst an abundance of parkland and natural open space. A rural community, Mission's major residential land use is for single family residential housing. Mission also has a good mix of low rise apartment units and townhomes.
Visit the
District of Mission's
website.