Delta Appraisals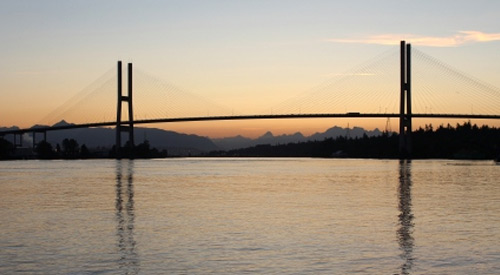 Accustar is proud to offer its residential real estate appraisal services for properties in the Municipality of Delta. Accustar appraisers have comprehensive knowledge of Delta properties and market trends in the area.
About Delta
Present day Delta was first sighted in 1791 by Spanish explorer, Lieutenant Francisco de Eliza, who mistook it for an island and named it "Isla Capeda". The first Europeans to settle in the area were two brothers, Thomas and William Ladner, who began farming the area in 1868. Farming and fishing were the prominent industries in the early days. Delta was home to a number of canneries on the Pacific Coast. In 1879, the area was incorporated to become "Delta". The growth of Delta has been attributed to the completion of the George Massey Tunnel in 1959, the 1960 opening of Tswawassen Ferry Terminal, the rerouting of Highway 99 from King George Highway in 1962 and the 1986 completion of the Alex Fraser Bridge.
Delta is composed of three distinct communities: North Delta, Ladner and Tsawwassen. North Delta is home to over half of Delta's population and is largely a suburban area. Ladner was originally a fishing village in north-west Delta. It has expanded to become a suburb but fishing and farming are still important industries. Tswwassen is also a suburban community in the south-west part of Delta and home to the Tsawwassen Ferry Terminal.
Housing in Delta is largely comprised of single family homes. It also has a mix of low rise apartment units and townhomes. Acreages with custom-built homes are a commonplace in Ladner and luxury waterfront homes line Tsawwassen's coast.
Visit the
Municipality of Delta's
website.