Abbotsford Appraisals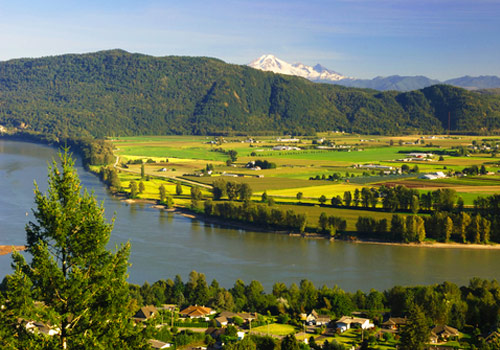 Accustar is proud to offer its residential real estate appraisal services for properties in the City of Abbotsford. Accustar appraisers have comprehensive knowledge of Abbotsford properties and market trends in the area.
About Abbotsford
Abbotsford's colonial development began when the Royal Engineers surveyed the area in response to the Gold Rush along the Fraser River in 1858. This led to the building of Old Yale Road – the first road link through the valley. Many engineers stayed, taking up an offer of pre-empted land at reduced prices. In 1889, former Royal Engineer John Cunningham Maclure applied for a crown grant to obtain the 160 acres that would become Abbotsford. The Maclures named the land to commemorate a friend of the family, Harry Braithwaite Abbott. The title of this land passed hands to Robert Ward, who subdivided and sold many of the lots to private investors, but also sold off a significant portion to a Great Northern Railway's subsidiary. The Village of Abbotsford was incorporated in 1892. In 1972, the Village of Abbotsford was amalgamated with the District of Sumas into the District of Abbotsford. The District of Abbotsford amalgamated with the District of Matsqui in 1995 to become the City of Abbotsford.
Abbotsford is the largest city by area in British Columbia and is the fifth largest municipality in British Columbia by population. It is an ethnically diverse community with third highest proportion of visible minorities in Canada, after the Greater Toronto Area and Greater Vancouver. Sometimes referred to as the "City in the Country", Abbottsford has a small countryside charm with the amenities of a large metropolitan city. It is home to the University of the Fraser Valley, TRADEX and Abbotsford International Airport.
Abbotsford is community that has a good balance of agricultural, commercial, and industrial land uses. In fact, the majority of residents that live in Abbotsford work in Abbotsford, with only approximately a third of its resident's commuting to surrounding communities. Housing in Abbotsford is comprised of single family detached homes and low rise apartment units and townhomes. There are also high rise apartment units within Abbotsford's urban core.
Visit the
City of Abbotsford's
website.